---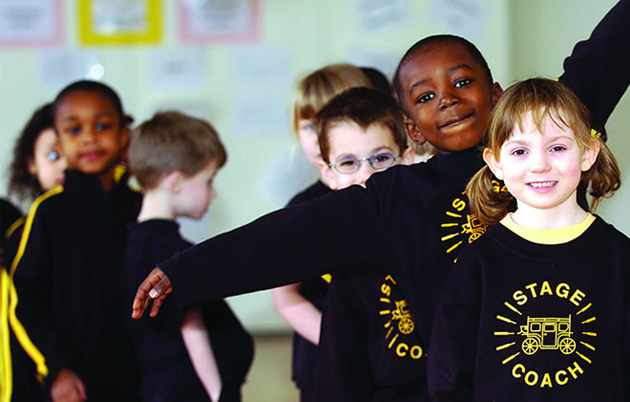 Drama, dance and singing - discover the magic of the performing arts
Drama is an all encompassing element of the performance arts and the cornerstone of the actor and musical theatre performer. Drama lessons and drama classes are the gateway to learning the varied skills required to become a versatile actor.
Joining in a drama class is a wonderful way for children and young people to gain confidence and self esteem. Acting out scenes in a group of like-minded youngsters also serves to stretch imaginations and develop articulation skills.
Stagecoach recognizes that drama classes are particularly relevant to the development of young people. This is especially so in this day and age when much of a youngster's leisure time is spent in front of a computer or television screen; a pastime that does not afford any creative thought or interactivity with others.
Stagecoach drama classes are typically made up of several activities:
Warm up games and exercises. These are drama games that develop sharp reactions, trust and teamwork. These games also give an element of enjoyment to the drama lessons.
Improvising and devising. Exercises where individuals or groups work out a scene based on a stimulus presented by the teacher. These exercises are especially beneficial in stimulating creative thought.
Working with scripts. Reading from and learning text and performing it under the direction of the teacher.
There are other elements that can be incorporated into drama classes if and when time allows:
Breathing
Learning and practising the correct method of breathing in order to support the voice (relevant to both speech and singing).
Voice production
Exercises to produce the voice correctly using the five organs of speech
Speech
Learning to articulate and modulate the voice and to use pitch, pace, inflection and pause effectively.
Mime and Movement
Creatively use of the body and body language to express emotion etc.
Characterization
Understanding how to build a character.
Stagecraft
Learning and understanding the areas of a theatre and acting techniques.
Poetry and Sight reading
Memorizing and performing poetry and practicing the skill of accuracy and expression when reading aloud.